New 2017-2018 Jeep, Chrysler, Dodge, RAM for sale in Montmagny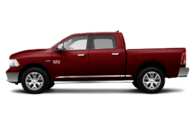 2017 1500
.
Starting at
$28,290
*
$33,290
More Details >
Finance from as low as
$80
+ taxes / week at
4.29%
. Term of 96 months. (Freight/Prep included)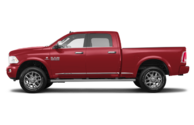 2017 2500
.
More Details >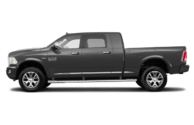 2017 3500
.
More Details >
* Suggested retail price of the manufacturer. Shipping and preparation included. Does not include taxes. Certain conditions apply. Offer subject to change or cancellation without notice.
Price request online
to know applicable specials..
Our New Chrysler Collection
VEHICLE COLLECTION
At Lapointe Auto new Chrysler vehicles can be found to suit everyone. Whether it's a sedan or a sport utility vehicle (suv) or motorsport, we have the full range of Chrysler vehicles. The Chrysler 200, the Jeep Renegade or the Dodge Grand Caravan, they are all exceptional vehicles.
Whether your priorities are the environment, fuel economy, comfort, storage or purchase prices, the Chrysler collection is right for you. Enjoy the qualities of a new car at the best price and exceptional after-sales service through Lapointe Auto in Montmagny.